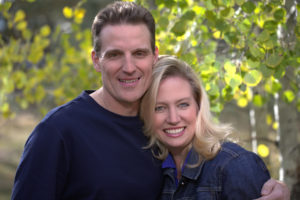 My name is Bart Mitchell and I have been helping individuals and businesses in the Pagosa Springs area for the past 16 years. I have been married to my amazing wife Marcy and partner for the past 26 years and we have had the honor of raising our son Brayden and our two beautiful daughters, Hayley and Sydney.
Every Pagosa Springs home inspector offers different qualifications, personalities, prices and strengths. I know you have a choice and I appreciate you taking the time to consider me and entrust me with one of the largest investments your ever gonna make, your home. It is my job to protect you, and make sure your new home will be safe and worth every hard earned penny you spent. Ultimately, a quality home inspection depends greatly on the individual inspector's own endeavor. If you honor me by permitting me to inspect your new home, I guarantee you that it will done with integrity, experience and common sense, as if it was my own home. I love going the extra mile for my customers, responding promptly, and being available for questions even after your inspection, so feel free to call.

As a
 Certified Professional Inspector® with InterNACHI (International Association of Certified Home Inspectors)
, I take my role in protecting homeowners seriously. I also bring my extensive business experience with a common sense approach into every inspection. I have owned multiple homes in the Pagosa Springs area for more than a decade and know what to look for when inspecting a home that must deal with the harsh winters and snow loads of the area.  I love helping homeowners make smart and educated decisions when deciding to purchase a home.
Besides being an InterNACHI certified professional home inspector, I am also certified in these specific areas of the home: